Cinderella: an immersive opera sung in French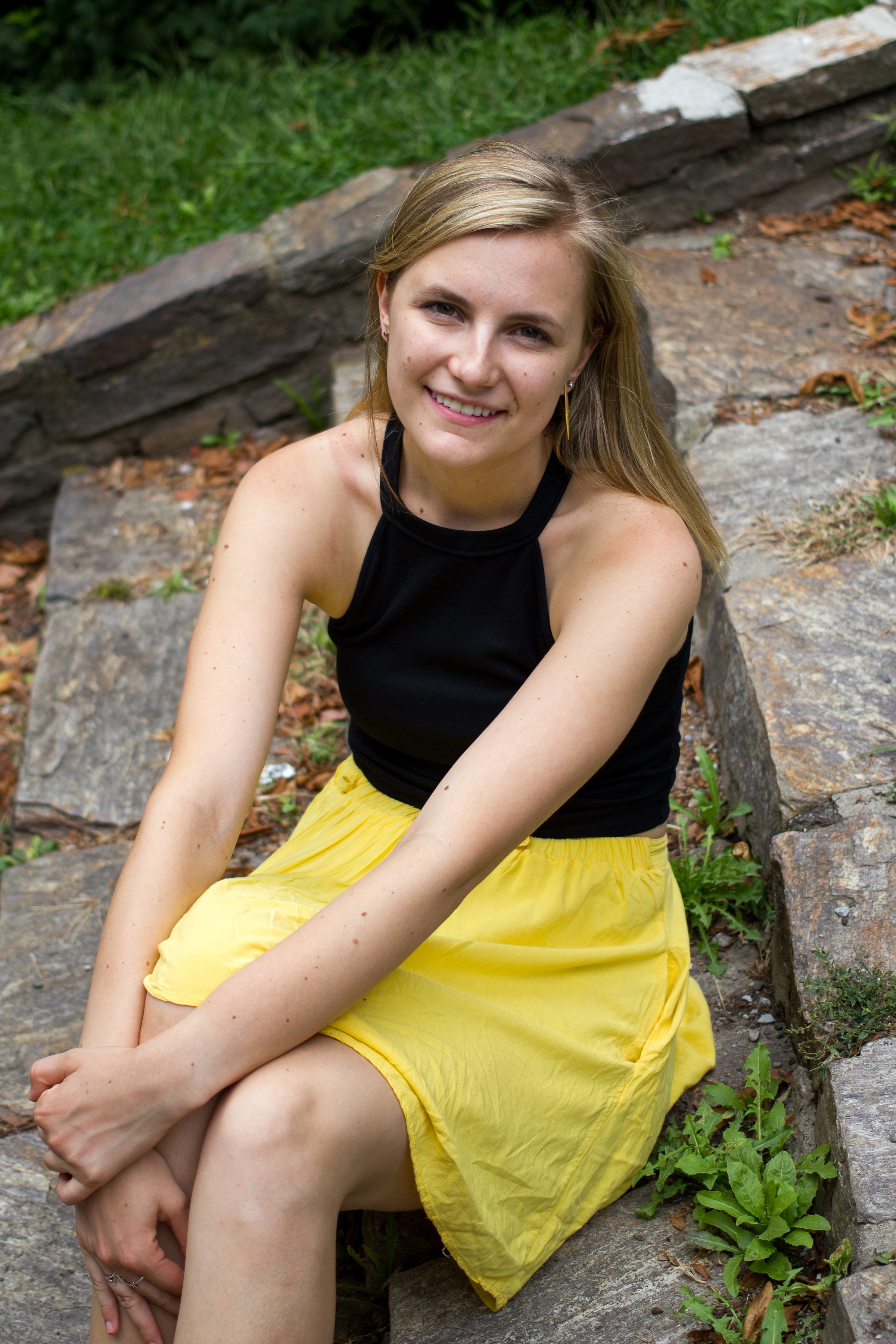 Larisa Bainton - 3me Esprit
Larisa Bainton
3me Esptit
Larisa Bainton, soprano, graduated in May 2016 from the Eastman School of Music with a Bachelor of Music in Vocal Performance. Since that time she has been living in Boston, working and studying with Ian Howell at the New England Conservatory. In the summer of 2016 she attended the Hawaii Performing Arts Festival and OperaWorks' Summer Program, and in the summer of 2017 she attended AIMS in Graz. She has also participated in local productions throughout the Boston area. Larisa spent the past two years working as a software engineer and will begin her masters degree at New England Conservatory in Fall 2018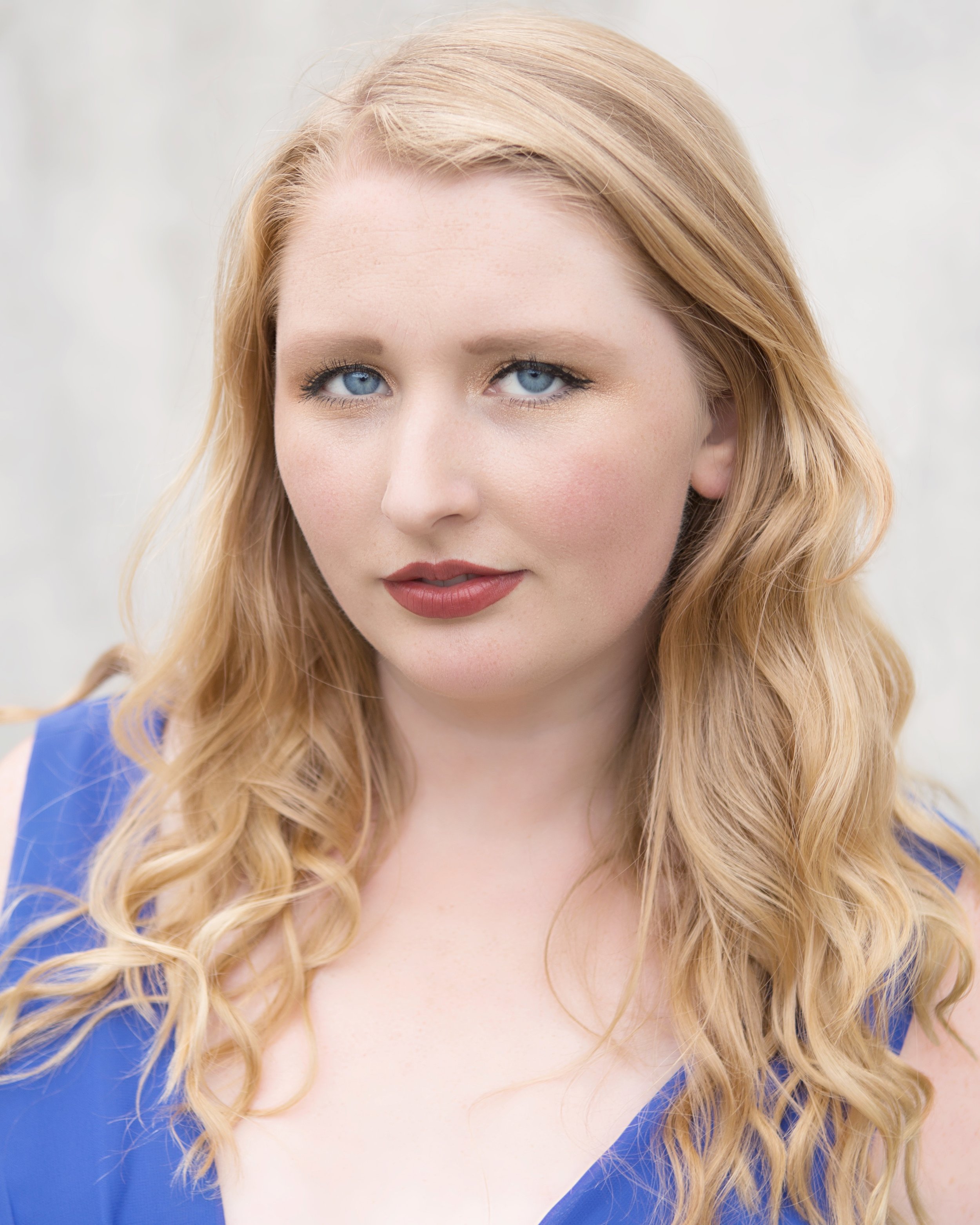 Hannah Carlson - 2me Esprit
Hannah Carlson, soprano, is a current Master's of Music student at the Boston Conservatory. She has performed a variety of operatic repertoire, with highlights including The Blue Fairy in Pinnochio with Boston Conservatory Opera, and Gretel in Hansel & Gretel, Susanna in The Marriage of Figaro, Lauretta in Gianni Schicchi, and Rose Maurrant in Street Scene, all at Simpson College where she completed her undergraduate degree. Ms. Carlson was a Young Artist with the Ad Astra Music Festival in the summer of 2017 and is currently preparing to cover the role of Blanche de la Force in Dialogue des Carmélites with Boston Conservatory Opera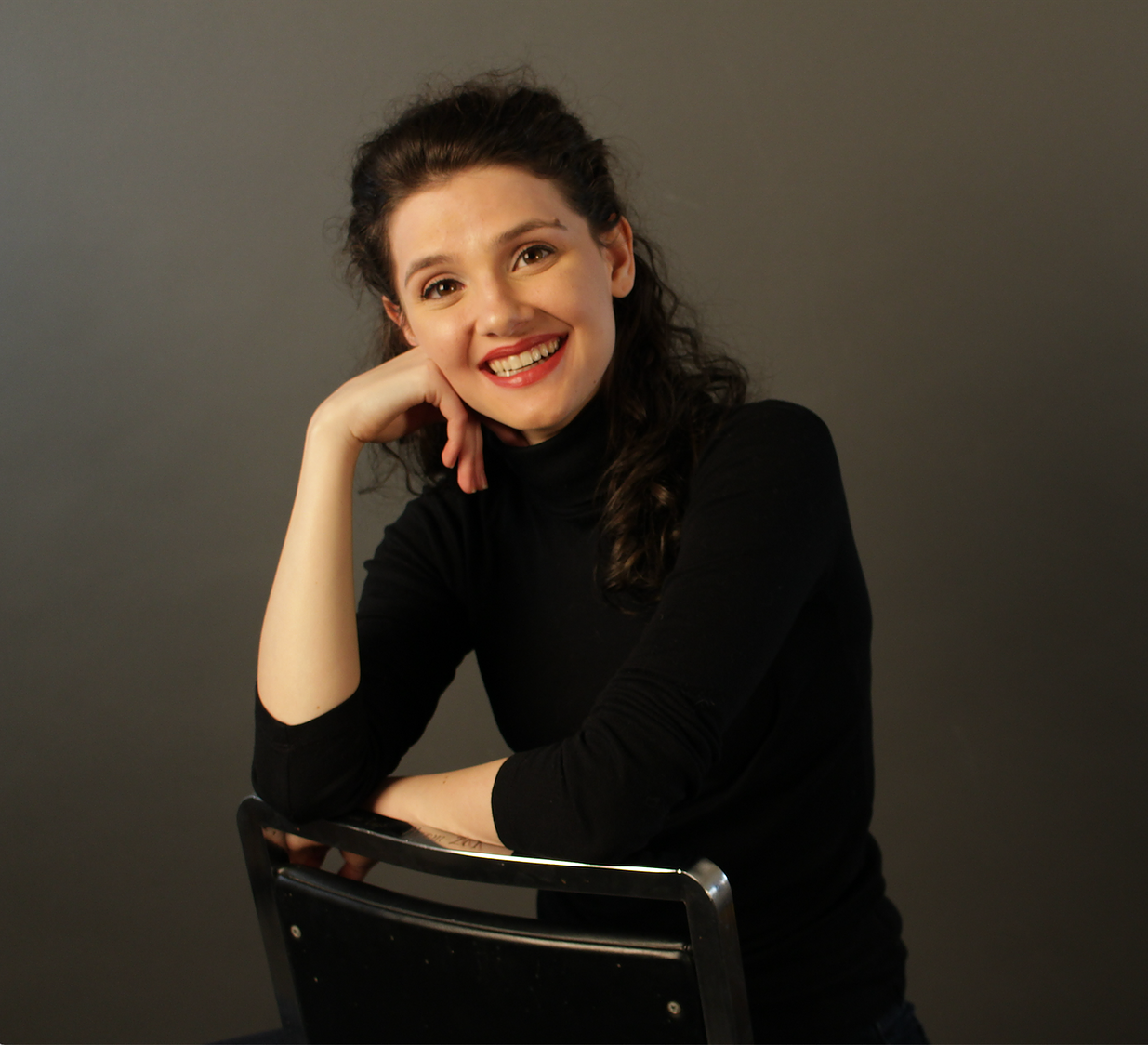 Chloe D'Addio - Diction Coach
Chloe D'Addio, soprano, is honored to be a part of this production as her first collaboration with Promenade Opera Project! Chloe is passionate about the artist's role as a community member, creatively engaging music and language as a performer and instructor; some of her recent credits include 2ndplace Youth Vocal Competition winner and recitalist with OLA (OperaLancaster), Featured Chorus in Gounod's Faust(Opera51), and cover for Miss Silverpeal in Mozart's The Impresario(Longy School of Music).
Rachel Davies - Prince Charmant, POP Co-Founder
Rachel Davies, mezzo-soprano, is delighted to return to POP after last year's turn as Sesto/Sarah in Justice or Mercy. She recently received her MM in Opera Performance from Longy School of Music, and currently studies with Jeff Gavett. Other recent roles include Madame Flora (The Medium/ Longy), Dame Ragonde (Le Comte Ory/LHO), Dryad (Ariadne auf Naxos/LHO), Jade Boucher in (Dead Man Walking /Miami Music Festival), and Nicklausse (Les Contes d'Hoffman/ Longy) Ms. Davies will be returning to North Texas following this production, where she eagerly anticipates sharing immersive opera and continuing her passion for teaching both music and literature.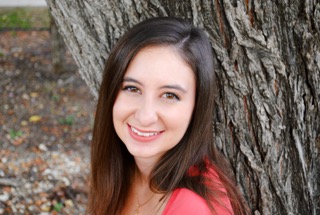 Kelsey Debner - Noémie (Cover), Chorus
Kelsey Debner holds a Bachelor of Music from Southwestern University and a Master of Music from Boston University, both in Vocal Performance. While at Southwestern University she performed the roles of Despina in Così fan tutte, Beth in Little Women, and Adina in L'elisir d'amore. At Boston University she performed Barbarina Le nozze di Figaro and Miss Wordsworth in Albert Herring. During the Summer of 2018 she performed Héro in Béatrice et Bénédict with Asheville Lyric Opera. Kelsey was the winner of the Southwestern University Concerto Competition in 2015 as well as receiving a career encouragement citation from The American Prize in Voice 2014 and was a finalist for the competition in 2015 and 2016.
Akela Franklin - 4me Esprit/ Surintendent des Plaisir
Akela Franklin, Boston-based soprano and music educator, is excited to make her Promenade Opera Project debut as Quatrieme Esprit and Surintendant des Plaisirs inMassenet's Cinderella. Her past operatic roles include Ghita in Zemlinsky's Der Zwerg, Ottilie in Von Suppé's The Finishing School, Alice in Rossini's Le Comte Ory, and Second Witch in Purcell's Dido & Aeneas. Akela is also a strong interpreter of art song and has recently appeared in a variety of staged lieder, Spanish song, and contemporary art song recitals. She holds a Master of Music in Vocal Performance from Longy School of Music of Bard College.
Celeste Godin - Foreign Princess
Celeste Godin is a roster artist with Boston Opera Collaborative, having appeared last season as Mimi (La bohème). She regularly performs locally with groups like Odyssey Opera, Mass Opera (previously MetroWest Opera, as Miss Havisham in Miss Havisham's Wedding Night and Rodolfo in La Femme Bohème), Lowell House Opera (Echo, Ariadne auf Naxos), Promenade Opera Project (Annio, Clemenza di Tito), White Snake Productions (Ku cover, Gilgamesh) and NEMPAC (Donna Anna, Don Giovanni). She returns from Teatro Nuovo's Resident Artist program, having covered the role of Creusa (Medea in Corinto). She graduated from New England Conservatory (MM, Vocal Pedagogy, GD, Vocal Performance).
Oriana Inferrera - 1re Esprit
Oriana Inferrera, Soprano, is thrilled to be making her debut with Promenade Opera Project as Premier Esprit. Ms. Inferrera holds a Bachelor of Music in Vocal Arts from the University of Southern California and a Master of Music in Voice Performance from the Boston Conservatory at Berklee. Recent performance experience includes the role of Kitty Hart in Jake Heggie's Dead Man Walking with Boston Conservatory Opera, and the chorus of Lowell House Opera's Le Comte Ory. Upcoming engagements include Soeur Constance in Poulenc's Dialogues des Carmélites with Boston Conservatory Opera where she will be pursuing a Graduate Performance Diploma in Opera Performance.
Elizabeth Kinder - Prince Charmant (Cover), Chorus
Mezzo-soprano Elizabeth Kinder's engagements for the 2017-2018 season included performances with Promenade Opera Project, MetroWest Opera, Odyssey Opera, and the Providence Singers. Recent performances in Boston include Idamante in Idomeneo, Johna in Naomi in the Living Room, the title role in Handel's Rinaldo (Boston Opera Collaborative), The Witch in Hansel and Gretel (MetroWest Opera), and Ensemble in Dimitrij and Sir John in Love (Odyssey Opera). Elizabeth's solo performances in oratorio include Purcell's Come, Ye Sons of Art, Handel's Dettingen Te Deum, Zelenka's Magnificat, Mozart's Requiem and Coronation Mass, Bach's Cantata 140, Vivaldi's Gloria and Howell's Requiem. Elizabeth is an alumna of the Brevard Music Center and the Boston Conservatory.
Emily Grace Mackesy - 5me Esprit, Premiere Ministre
Emily Grace Mackesy is a soprano residing in Boston, Massachusetts. Emily is currently completing her master's degree in vocal performance at the Boston Conservatory, having earned her bachelor's degree in music at North Central College. She has studied with Marilyn Bulli and Sharon Daniels. She is involved with many different kinds of repertoire, particularly choral music and early music. Emily has recently performed the role of Filia in Carissimi's Jephthah alongside the Boston Conservatory Conductor's Choir. She is thrilled to begin her operatic career as a part of Promenade Opera Project's Cendrillon.
Erin Matthews - Noémie
Erin Matthews is a coloratura soprano based in Boston. Highlighted roles include Despina (Così fan tutte), Olympia (Les contes d'Hoffmann), Johanna (Sweeney Todd), Miss Wordsworth (Albert Herring), Oberto (Alcina), and Cosette (Les Misérables). She has attended OperaWorks, the Opera Breve Vocal Institute, and Opera Steamboat. Ms Matthews recently graduated with her M.M. in Opera Performance from The Boston Conservatory at Berklee, and holds dual bachelor degrees in Voice Performance and French from the University of North Texas. Having also received her 200-hour YTT from YogaWorks, Ms. Matthews now teaches both voice and yoga in the area, and is beginning Alexander Teacher Training with Deborah Adams in the fall.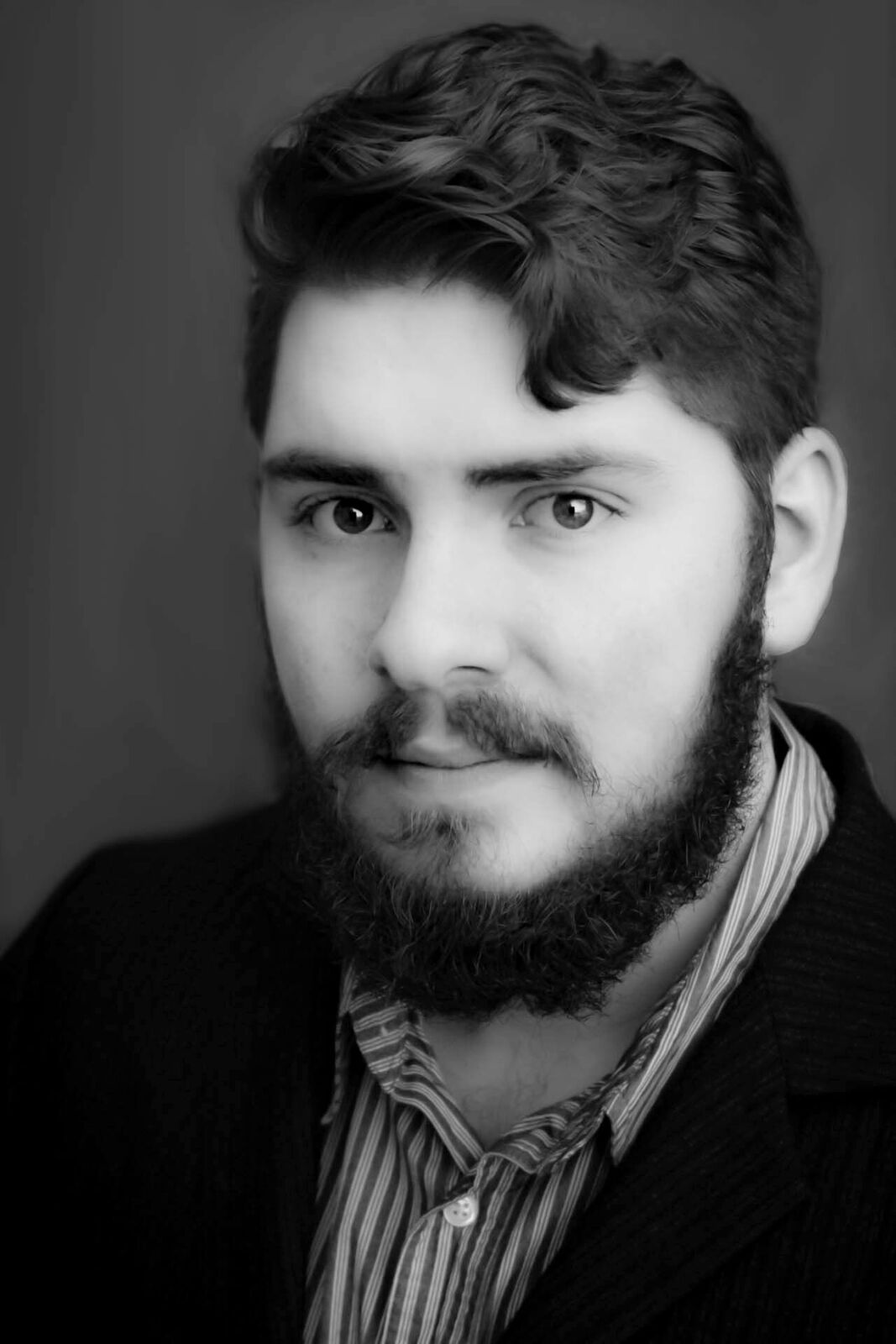 Benjamin Olejniczak - Le Doyen de la Faculté
Ben Olejniczak is a lyric tenor working on a master's degree in vocal pedagogy and studying voice under Bradley Williams at Boston Conservatory at Berklee College of Music. He has performed successfully in various fields of performance, including community and professional musicals, oratorios, chorales, and opera. Ben has taught voice both privately and through private institutions for the past three years, and maintained several internships and music director positions in that period. He is ecstatic to be performing in his first production with Promenade Opera Project!
Michelle Pina - Cendrillon
Michelle Pina is a rising soprano who is currently completing her Master's Degree in Vocal Performance at The Boston Conservatory. Michelle recently performed the roles of Donna Anna in Don Giovanni and Pamina in Die Zauberflöte during the 2016-2017 opera season at Pepperdine University, where she completed her Bachelor's Degree. Michelle is also a regular of the concert stage and has performed solos in works such as Carl Orff's Carmina Burana and Handel's Messiah. This upcoming season she will perform the role of Blanche in The Boston Conservatory's production of Poulenc's Dialogues des Carmélites.
Brynne Pulver - Foreign Princess
Brynne Pulver is extremely excited to make her debut as a Foreign Princess in Cendrillon with Promenade Opera Project. Ms. Pulver most recently performed the role of Terentia in The Beautiful Bridegroom with MetroWest Opera. Other opera credits include Donna Anna and Donna Elvira (Don Giovanni), Countess (Le Nozze di Figaro), First Lady (Die Zauberflöte), Fiordiligi (Cosi fan tutte), and the covers of Rodolfo in La femme bohème and the title role in Iphigénie en Tauride. Additionally, Ms. Pulver has participated in several opera training programs including OperaWorks, Music Academy International, The Austrian American Mozart Academy, the International Performing Arts Institute, and the American Singer's Opera Project. Ms. Pulver is a recent graduate of The Boston Conservatory, where she received an MM and GPD in Voice Performance.
Nicole Rizzo - Dorothee (Cover), Chorus
Nicole Rizzo is a mezzo-soprano from Clifton Park, New York. She is currently pursuing a Bachelor of Music in Voice Performance at the Boston Conservatory under the tutelage of Kerry Deal. Nicole was a winner of the 2017 Concerto-Aria competition, and a 2016 Geneseo Honors competition winner. She recently attended the OperaWorks Emerging Artist program in Los Angeles, California. This past year, she appeared as Young Girl in Dead Man Walking and in the chorus of Eugene Onegin, both at the Boston Conservatory. Upcoming performances include Mère Jeanne in Dialogues des Carmélites at the Boston Conservatory.
Dan Rogers - Director
Dan Rogers is co-founder of AntiMatter Collective. He holds an MFA in Directing from Brown/Trinity and was a 2015 Drama League Directing Fellow. Projects include The Fall of All Atomic Angels and The Stripperers at the Public Theater; A Campfire Requiem, a song cycle by Rick Burkhardt at HERE, Brideshead Obliterated by Lee LeBreton at Dixon Place, Cavalleria Rusticana for the Pioneer Valley Symphony, and immersive games Rogue's Gallery and The Bunker with Broken Ghost Collective (currently running in NYC). Assistant director for Tristan und Isolde for Daniel Kramer, Artistic Director of the English National Opera.
Madeline Ross - La Fée, POP Co-Founder
Madeline Ross, soprano, is a native of Portland, Oregon, and received her Masters Degree in opera from the Longy School of Music. She will return to Portland to play The Snake in The Little Prince with Opera Theater Oregon this Fall. Mrs. Ross has performed Alice in Rossini's Les Comte Ory (Lowell House Opera), Olympia in Les Contes d'Hoffmann (Longy), and Sylvia (Servilia) in Justice or Mercy: La Clemenza di Tito (Promenade Opera Project). Maddy is a Co-Founder and Executive Director of Promenade Opera Project and is thrilled to share this amazing music with you in a new and exciting way!
Marcus Schenck - Pandolfe
Marcus Schenck, bass-baritone, is thrilled to perform in Promenade Opera Project's second mainstage production. He is currently based in the Boston area and is pursuing his MM in Voice Performance at Boston Conservatory at Berklee, having earned his BM in Voice Performance from Bucknell University. Notable appearances include Leporello cover (Don Giovanni), The Wolf (Pinocchio), Gerald Macguire (War is a Racket, premiere), Le Gouverneur (Le comte Ory), Publio (La clemenza di Tito), and Warden George Benton (Dead Man Walking). In November 2018, he will perform Thierry (Dialogues des Carmélites) with Boston Conservatory Opera. Mr. Schenck currently studies with Victor Jannett.
Sin-You Shia - Pianist
Sin-You Shia (b. 1993) is a Taiwanese pianist. She is a graduate of the Longy School of Music of Bard College (MM in Piano Performance), under the tutelage of Reiko Aizawa, the founding member of the Horszowski Trio. In 2016 she was the only music instrumental student to be awarded a full scholarship by the Taiwanese government to further her education in Boston. She has worked in masterclasses with esteemed artists such as Peter Serkin and Stephen Kovacevich. In her free time Sin-You enjoys painting and reading. She is a huge fan of Vincent van Gogh.
Jonathan Shin - Music Director, Pianist
Jonathan Shin
Music Director, Pianist
Jonathan Shin's performances as a soloist and chamber musician have earned him numerous prizes in Singaporean and international piano competitions. In 2015 he served as co-book-writer, lyricist, and composer for his first musical, and premiered his first song cycle the following year, where it was reviewed as "probably the most compelling and worthwhile new work from any Singaporean composer in recent years." (The Straits Times). This summer, he is working on two commissions: a concert overture, and incidental music for a children's play. Jonathan thanks Zak Cover for his invaluable help during the preliminary stages of the opera's production!
Krista Sonia - Stage Manager
Krista is excited to join the Promenade Opera Project team as Production Stage Manager for Cendrillon! Previous productions include Dance Like No One Is Whale Watching - MAGMA (PA), Don Giovanni - NEMPAC (ASM), Metamorphoses - St. Lawrence University (PSM) and Peter and the Starcatcher, A Midsummer Night's Dream, Living Together, and Cabaret - The Winnipesaukee Playhouse(ASM). Krista has taught Technical Theatre and Stage Management at Phillips Exeter Academy and The Cambridge School of Weston. She is looking forward to joining Merrimack Repertory Theatre as Lighting and Sound Assistant for the 2018 -2019 season.
Philip Takemura Sears - Le roi
Phill is very excited to join Promenade Opera's Cendrillonas the Le Roi! Phill graduated a with MM in vocal performance from Boston University under the tutelage of the late Dr. Jerrold Pope and Matthew diBattista. Performances at BU included Albert Herring (Vicar), Pelleas et Melisande (Doctor), a new opera by Griffin Candey called Sweets by Kate (Carl), Le Nozze di Figaro (Antonio), and Emmeline (Thomas Fenton). Recently, Phill performed with Seaglass Opera in their Leonard Bernstein Hundredth Birthday Bash concert. You can see Phill this October in the chorus as part of Minnesota Opera's production of Puccini's La Rondine.
Jessica Trainor - Dorothée
Mezzo-Soprano Jessica Trainor is thrilled to join Promenade Opera Project this season as Dorothée in Cinderella. Past credits include Frauenliebe (cover) in The Beautiful Bridegroom by Dan Shore (Metrowest Opera, now MassOpera), Mélisse in Armide by Gluck (Opera NEO), and Schaunard in La Femme Bohème - The First All-Female La Bohème (MassOpera). On her performance of Mélisse, The San Diego Story said Jessica, "employed [her] passionate, seductive [voice] to great effect in dulcet cantabile lines.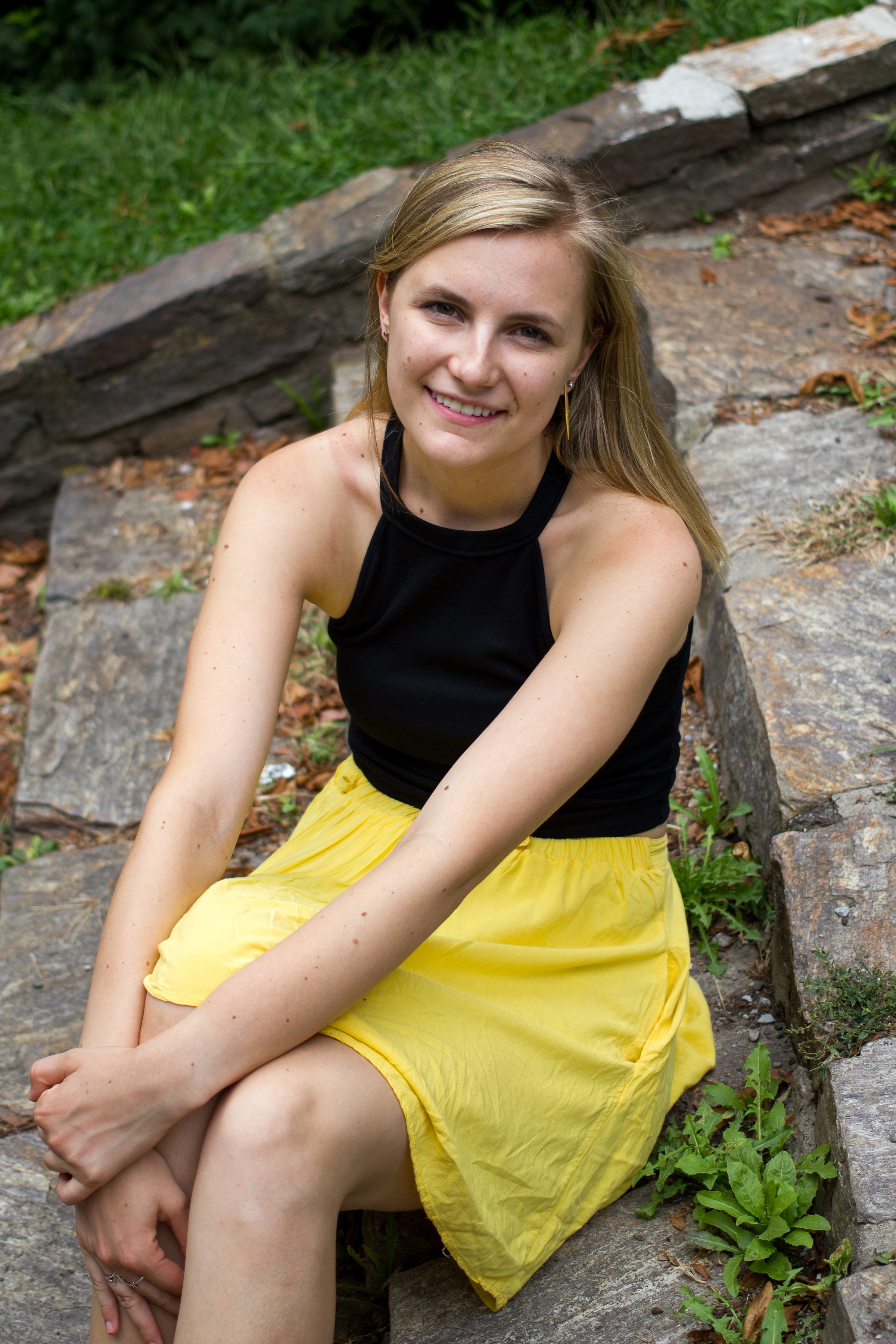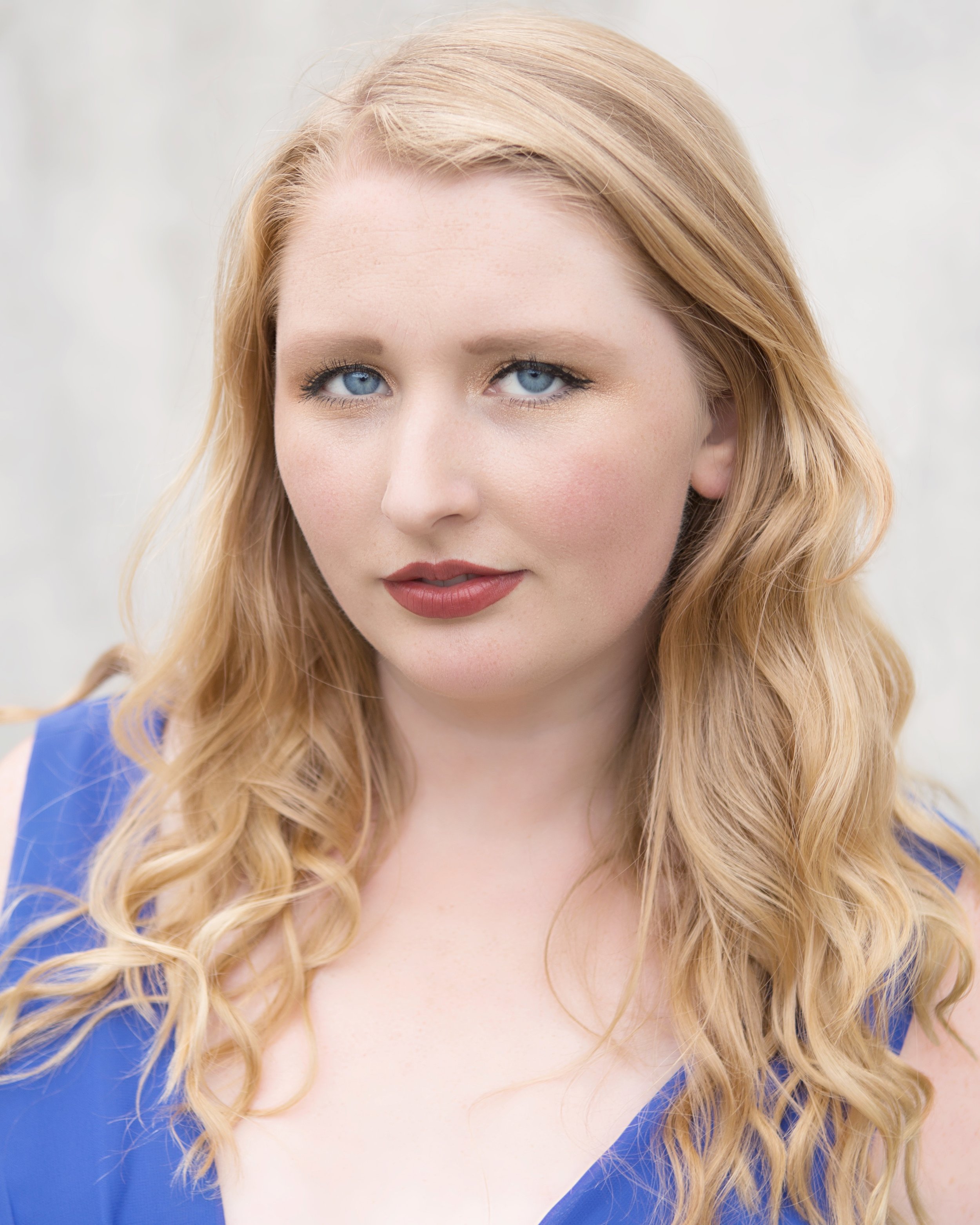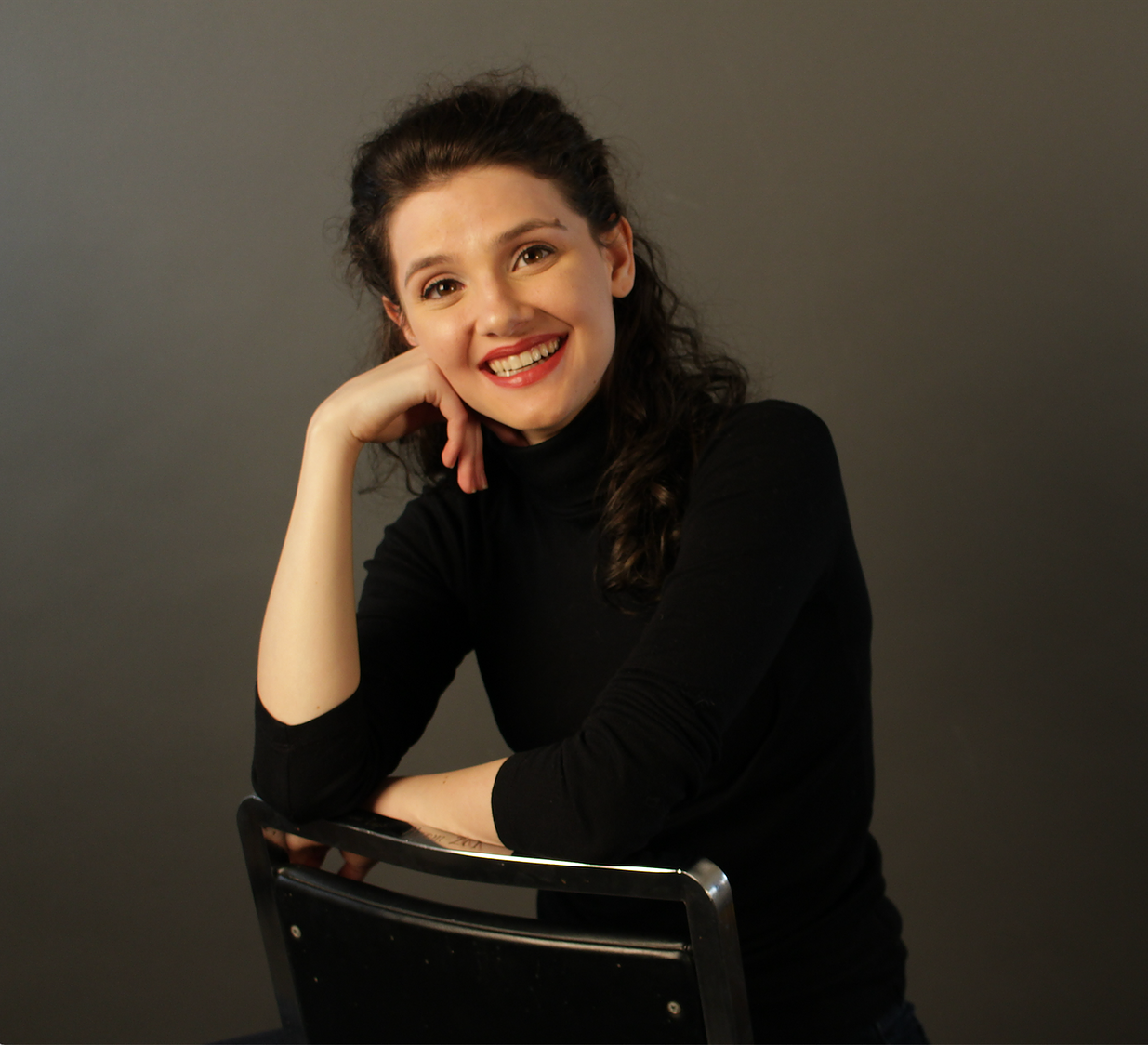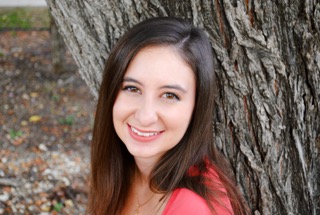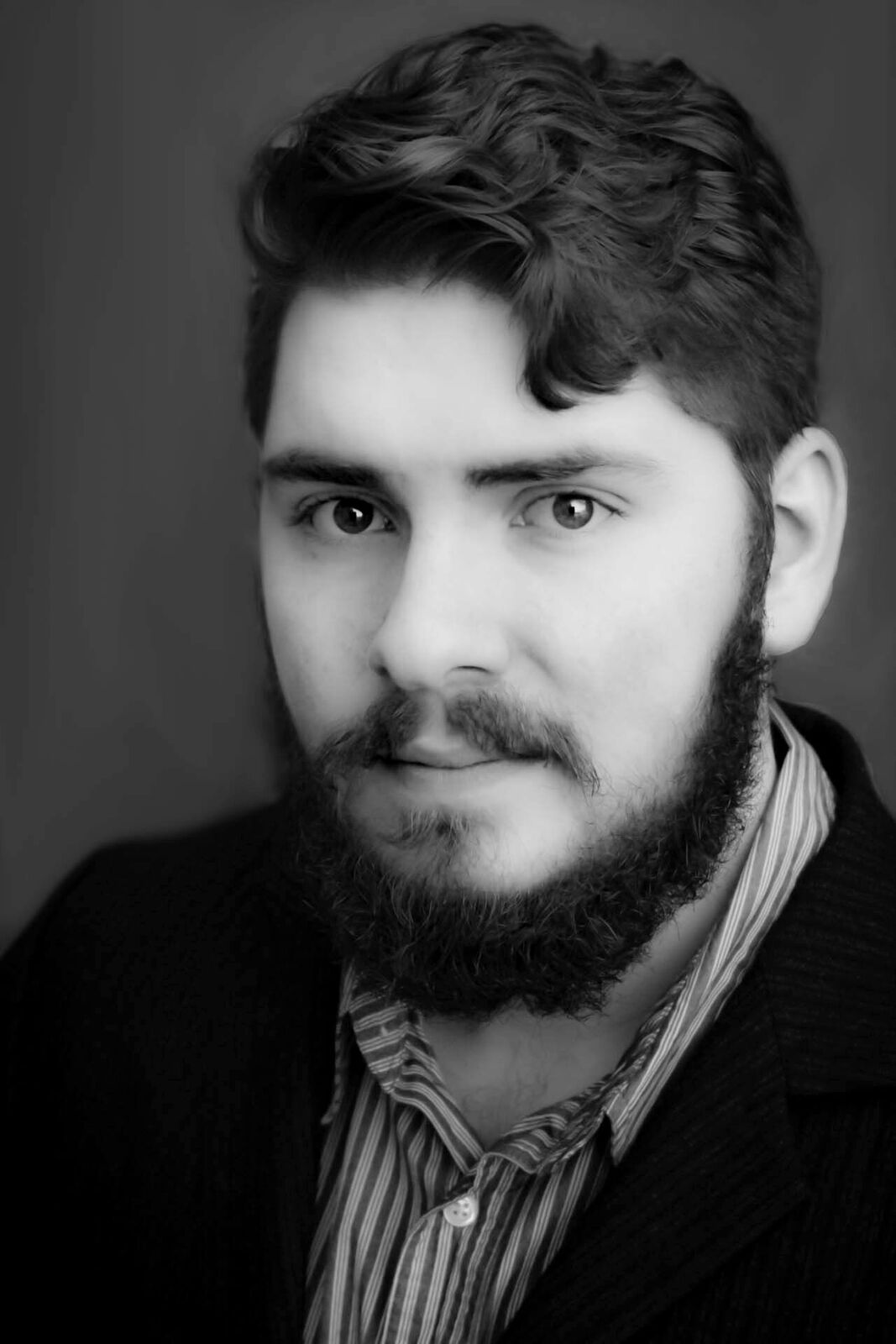 Cast
Cendrillon- Michelle Pina, Angela Gust (cover)
Madame de la Haltière- Katherine Eckard
Le Prince Charmant- Rachel Davies, Elizabeth Kinder (cover)
La Fée- Madeline Ross
Noémie- Erin Matthews, Kelsey Debner (cover)
Dorothée- Jessica Trainor, Nicole Rizzo (cover)
Pandolfe- Marcus Schenck
Le Roi- Phillip Takemura Sears
Le Doyen de la Faculté- Benjamin Olejniczak
Le Surintendant des plaisirs- Akela Franklin Baker
Le Premier Ministre- Emily Grace Mackesy
Foreign Princesses - Brynne Pulver, Celeste Godin
Première Esprit- Oriana Inferrera
Deuxième Esprit- Hannah Carlson
Troisième Esprit- Larisa Bainton
Quatrième Esprit- Akela Franklin Baker
Cinquième Esprit- Emily Grace Mackesy
Soixième Esprit- Carolyn Balkovetz
Chorus: Angela Gust, Elizabeth Kinder, Kelsey Debner, Nicole Rizzo, Carolyn Balkovetz
VENUE:
THE SPACE STUDIO, 438 SOMERVILLE AVE, SOMERVILLE, MA 02143
DATES:
AUGUST 23-26, 2018